Our experienced team possesses the expertise to help drivers near Rahway comfortably afford to upgrade to a new Mitsubishi vehicle or a must-have pre-owned vehicle. And we believe in giving you the power to start the finance process online from the comfort of your own home. Explore our digital tools as you browse inventory, and be sure to view our new vehicle lease and finance specials to see the most current deals.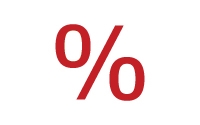 Finance Application
Obtain the financing you need to purchase your new Mitsubishi or pre-owned vehicle.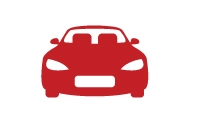 Value Your Trade
Use our trade-in tool and find the value of your vehicle before visiting us.
Current Specials
Don't forget to browse our current deals on new Mitsubishi vehicles, including specials APR rates.
Want to Talk Auto Finance?
While financing a car can be a trying endeavor these days at other dealerships around Elizabeth, NJ and Linden, NJ you'll find it refreshingly simple here at Bell Mitsubishi of Rahway. When you're ready, fill out our online credit application to save time in our showroom, or drop by our dealership to ask our team any questions you may have about securing credit approval for a prospective vehicle purchase.
Lease or Loan?
The first auto financing decision drivers make from the Jersey City and Newark, NJ areas need to make is whether a loan or a lease works best for them. A lease is a great way to enjoy the latest features of a new Mitsubishi while keeping monthly payments low. But there are mileage limitations and when the lease term is up, you'll have to return the vehicle or buy it. A loan is a favorite for many near Rahway since you own the vehicle free and clear after paying off the loan amount.
Frequently Asked Questions
What's better, buying or leasing?
This important choice comes down to your monthly budget and how you expect to use your vehicle. Leasing typically comes with a lower monthly payment than a traditional loan, but there are restrictions on mileage and customization. On the other hand, a loan may be associated with a higher payment but you will be building equity and will spend less over the life of the vehicle.
How long is a typical car loan?
We will work with you to craft the deal that works for your budget. Most loan terms will fall between 48-72 months, with longer financing terms resulting in lower payments.
I've had credit issues in the past. Can I get financing?
We've worked with countless customers with all kinds of credit to help them discover their financing options.
Can I finance a vehicle without a down payment?
In most cases, we can offer financing with no down payment. We can also roll taxes, registration, and fees into the financing deal if that works best for you.